How To Build Your Own Online Program, Webinar, Video Collection, Website or Digital Product On a Shoestring Budget
University Training Program for Educators &/or Entrepreneurs
Would you like to create and lead your own webinars…live? Would you like to learn innovative online tools for better communication on the web? Would you like to develop a site similar to this one? How about a collection of videos that you can share and get payment for? It is much easier than it looks. We will walk you through how to do it and the tools you can use to not only broadcast your own live webinar but also host it on your own site and even gather registrations and collect payment for the recording and accompanying materials as a digital program. Periodically we do live group events like: Simple Tools To Build Your Own Online Program, Webinar or Digital Product On a Shoestring Budget We just finished converting the 4 live event recordings into an online program that includes an "online toolkit" that you can use when you need it. You can buy it now for our special "early adopter" $177 rate by paying online. We will send you the access information within 24 hours.
WHO IS THIS FOR: This program is for educators, entrepreneurs, communication specialists, managers, and anyone who would like to take advantage of online tools to be more productive, collaborative, and innovative as a communicator. [EARLY-ADOPTER BONUS] For those who register early, you will also get access to an online video tutorial on "How to build your first website"…so you can see how easy some of these simple tools & program really are. Also, we will invite you to our next LIVE online tools innovation webinar for no charge ($100 value). What you'll learn over these 4 university training program sessions…
How to use some of the most overlooked & simplest communication tools available online (most of which are totally free)
How to design the exact type of presentation/program that your audience actually wants
How to reach out to your audience, get people to signup, use registration tools, communicate with your audience and find out what they need.
What tools & tips you need to know to make your online presentation/webinar more engaging and interactive.
What you should be tracking & measuring to ensure your live program will live on and that people keep utilizing and finding value.  
Follow along with the videos to build your online communication tool toolkit! You can go at your own pace and not be worried that you missed a live session time.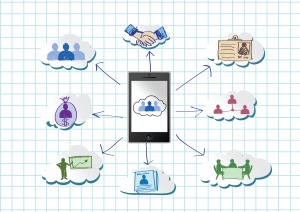 This special series is designed to help you be a more innovative communicator online. Your instructor is Darin Eich, a Madison-based leadership and innovation consultant who has developed online programs that hundreds of universities, nonprofits, & companies use. You can build an online program too using the simple methods Darin uses on his laptop. You can look over Darin's shoulder as he uses productive and inexpensive (mostly free) online tools to communicate, market, deliver and build an online program.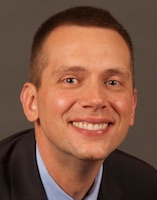 We will show you how we do a webinar while we are doing it. The live webinars are converted into an online course or program that you can create yourself too. You can even make what you create available to your audience or accept payment for it. 
Your program purchase includes all four live session recordings and the bonuses.  We will email you the link and access information. You can email [email protected] with questions or for group access
Improve how you do a webinar, video tutorial, workshop or online course
Bring it all together into a product or more innovative part of your program
This program is for beginners who may want to:
1. See demos of tools to use to communicate online.
2. Do your own webinar or online video call.
3. Build your own website/blog the simple way.
4. Create a webpage to share a video or slideshow.
5. Create a product people can buy.
6. Offer a service and get payment for it online.
7. Leverage the expertise you gained in school/work into a tiny business.
8. Learn how to use Google Forms or Eventbrite for event registration.
9. Get focused 1:1 help from me on what you are working on.
10. Create an online program/online toolkit for students/friends/co-workers/the public.
11. Develop an eBook or PDF to offer.
12. Innovate how you work and stay sharp.
Questions? Email [email protected]
Laser coaching sessions

I'll do a 15 minute laser coaching session with you to help you get the most out of the program before you begin or take action on building with the online tools.

We can shine a light on opportunities for you.

We can recommend new tools or more specific ways to approach your challenge that you may not have thought of.

Schedule

Schedule a time for your 15 minute laser coaching session by emailing [email protected].

Global

We can find a time on Skype, Google Hangouts, or the phone no matter what country you are in.